In der Online-Ausgabe der Famitsu wurden sechs neue Screenshots zu Star Ocean: The Second Evolution veröffentlicht. Es werden auf den Bildern drei Charaktere vorgestellt: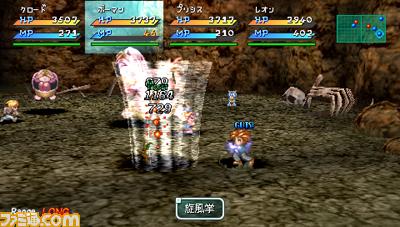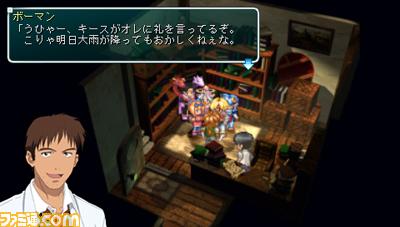 Der Mann mit den dunkelbraunen Haaren ist Bowman Jean. Zusammen mit seiner Frau betreibt er eine Apotheke. Wie Precis auch Bowman er in Ringa. Der Nahkämpfer ist gerne bereit, für ein gutes Abenteuer seine Apotheke zu verlassen und sich mit seinen medizinischen Fähigkeiten der Gruppe zur Verfügung zu stellen.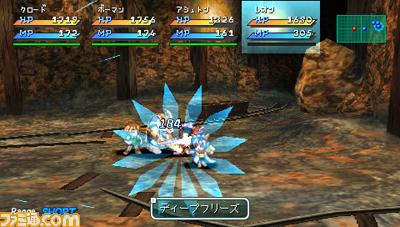 Der Junge mit den blauen Haaren ist Leon D.S. Geeste. Der Zwölfjährige ist ein kleines Genie, das trotz junger Jahre schon das ganze königliche Laboratorium in Eigenregie leitet. Wie man an seinen Ohren erkennen kann, ist er kein Mensch, sondern gehört den Fellpool an.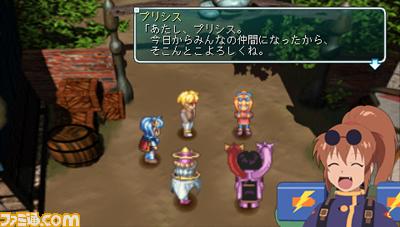 Das Mädchen mit den rötlich-braunen Haaren heißt Precis F. Neumann. Sie lebt zusammen mit ihrem Vater in dem Dorf Ringa und ist von Beruf Erfinderin. Mit ihrer Begabung für technische Dinge hilft sie der Gruppe oft weiter.
Bei dem Spiel handelt es sich um ein Remake der zweiten Episode von Star Ocean, das seinerzeit unter dem Namen "The Second Story" für die PlayStation One veröffentlicht worden war. The Second Evolution wird ab 2. April in Japan verfügbar sein. Ob das Spiel auch im Westen erscheinen wird, ist weiter unklar.