Square Enix wird das zweite Open Conference Event im November dieses Jahres abhalten. Das nur für Entwickler zugängliche Event wird am 23. und 24. November stattfinden. Der Vorgänger fand letztes Jahr am 8. Oktober statt und bot einen Einblick in Square Enix' neues Luminous Studio.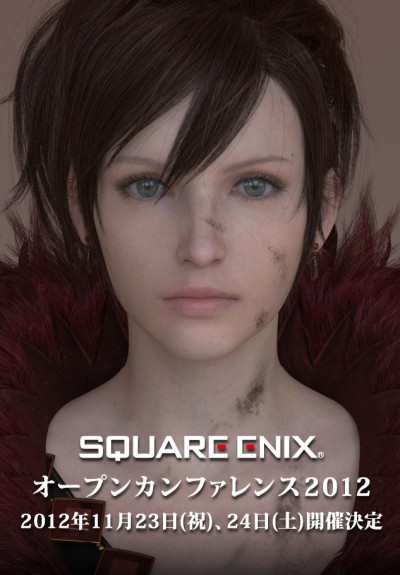 Die diesjährige Show wird sich wieder hauptsächlich mit der Luminous Engine beschäftigen, aber auch einige andere Themen behandeln:
Tag 1:
Agni's Philosophy: Real Time Demo Live Commentary
Agni's Philosophy: Project Introduction and Concept Work
Agni's Philosophy: Visual Works Pre-Render CG Asset Production
Agni's Philosophy: Realtime Workflow 1
Tag 2:
Agni's Philosophy: Realtime workflow 2
Agni's Philosophy: Realtime Graphics Technology
Management: Game Development Project Management Seminar 2012
Final Fantasy XIV: Serverside Path Finding System
Luminous Studio: Next Generation Game AI Architecture 2012
"Agni's Philosophy" ist eine Demo, die Square Enix erschuf, um die Technik und Leistungsstärke der Luminous Engine zu zeigen. Auf der Open Conference Seite kann man Details zum Event nachlesen.
Die "Agni's Philosophy: FF Realtime Tech Demo — The Future of Real Time CG Imagery" wurde heute bereits bei der CEDEC Development Conference in Yokohama in einer Art Making Of gezeigt. Die Vorführung wurde von Produzent Yoshihisa Hashimoto, Creative Director Takeshi Nozue und Lead Artist Ryo Iwata geleitet und befasste sich mit Themen wie Konzeptarbeiten, vorgerenderten CGs, Real Time Work Flow und Real Time CG Technology Development. Nico Nico übertrug das Event von 14:50 Uhr bis 15:50 Uhr (japanischer Ortszeit) via Live Stream.
[Quelle: Andriasang]
---